Visit India
Periyar Tiger Reserve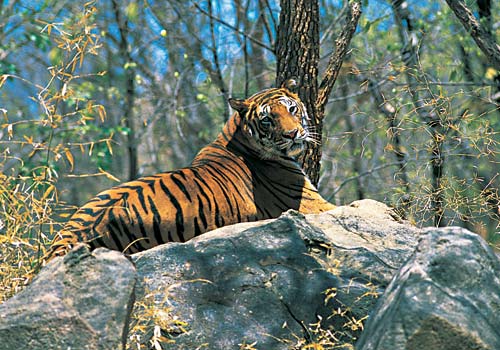 Welcome to the fairytale land of Thekkady, gateway to the famous Periyar Tiger Reserve. It is here, that you can see spurting sambars, closely followed by a pack of wild dogs or pairs of green eyes turning inquisitively to the faintest of noises made.

The greens that had once inspired Rudyard Kipling to create his magnum opus - The Jungle Book - now calls for tourists from every pockets of the world to come and explore the unexplored mysteries, the clandestine chapters of the darker side of green.
Chinnar Wildlife Sanctuary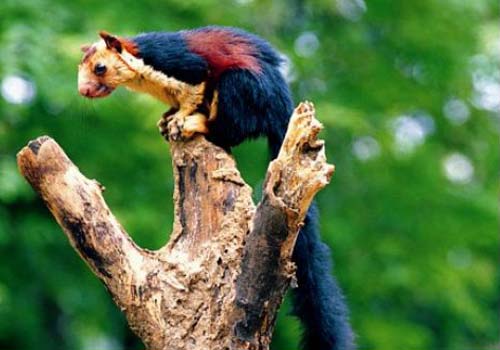 Located in the rain shadow region of the western ghats, the sanctary occupies the forested region on either side of the Marayoor - Udumalped road. This is the second habitat of the endangered giant grizzled squirrel of india.

The location of sanctuary offers the unique advantage of watching its fascinating wildlife at close quarters from the road without venturing deep into the jungle. The Marayoor sandal forest and the beautiful Thoovanam waterfalls are located here.

Idukki (Eravikulam) Wildlife Sanctuary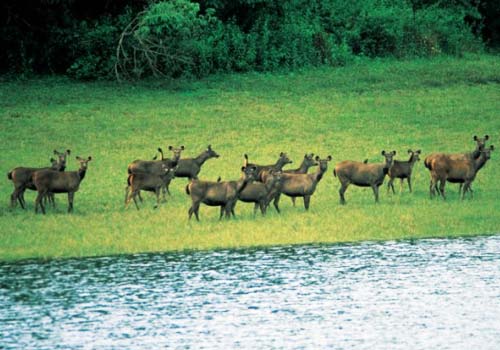 The famous wildlife attractions in Idukki national park is colassal. From the main road, a smaller estate road leads you 5 km to the Rajamallay Checkpost, gateway to the Eravikulam National Park.

After getting an entry ticket, one can walk along the road, keeping an eye open for the famous Tahr. The whole route is bedecked with wild flowers and green creepers, that provide a grand vista to the beholder.
Kumarakom Bird Sanctuary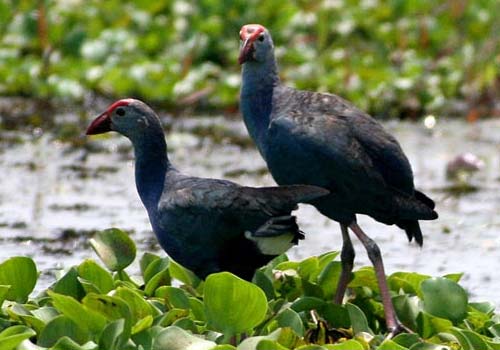 Visit Kumarakom bird sanctuary to pop upon the endangered (because of habitat loss and hunting) Siberian Cranes, with bills and faces as red as if dipped in blood, white tufts that is simply peerless and sprawled wingtips in black, like a spinning nebula in the dark sky.

Although much of these vegetarian foreigners are absent in this century, it is still possible to spot a few eye-catching demoiselle cranes and 'sarus', the latter hooting for a shield of protection, so that in future years it doesn't meet the unfortunate fate of its Siberian relative.
Wayanad Wildlife Sanctuary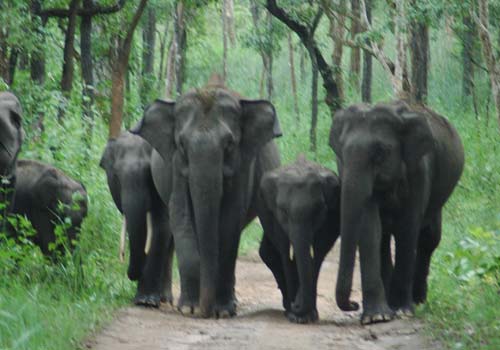 Established in 1973, the Wayanad wildlife sanctuary is contiguous to the protected area network of Nagarahole and Bandipur of Karnataka and Mudumalai of Tamil Nadu.

Rich in biodiversity, the sanctuary is an integral part of the re reserve, which was established with the specific objective of conserving the biological heritage of the region.
Scroll