Visit India
Palolem Beach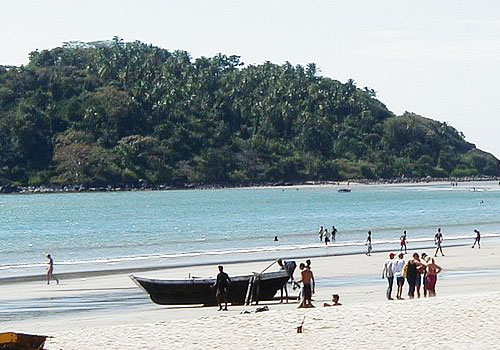 Among the beaches of Goa- Palolem Beach has the distinction of being the most stunning of the Goa beaches. The beach is adorned with extensive hut accommodation system and is rightly called the "Paradise Beach".

The beach has been contributing to the tourism infrastructure in Goa in terms of the accommodation facilities and restaurants on the beach. Enjoy water sports like the bike tours, boat cruises and diving; great wine and local fenny in its restaurants that also specializes in sea food and Goan cuisines. Also drop into the dolphin spots. A vibrant night life adds to the charm of the place.
Colva - Benaulim Beach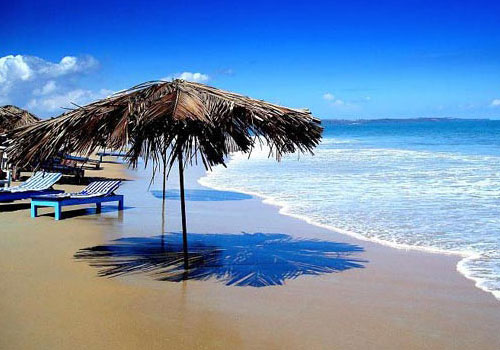 Colva also called the Colva- Benaulim Beach is one of the finest Goa beaches. The place is ideal for honeymooners who can enjoy the serene beauty and quietness of Goa by spending memorable moments in the Colva Beach in Goa. There are a variety of restaurants to choose from.

They offer quality Goan and international food and drinks. The white sand beach of colva runs 20 km southwards of Goa. The other attraction of this place includes the Our Lady of Mercy Church famous for the annual fest Fama, celebrated since the 17th century. Christmas brings a new look to this beach every year.
Dona Paula Beach
Dona Paula Beach Goa vacation could be an exotic experience with water sports bringing an additional thrill to the beauty of the place. The place is also a popular destination for shopping Goa handicrafts and dresses.

Tourists indulge in sunbath, cruises and biking. Several traditional stories and myths attached to this place also lure tourists. You can find cheap and affordable accommodation in the Goa Dona Paula Beach and wooden eateries and liquor shops all around the place.
Varca - Cavelossim Beach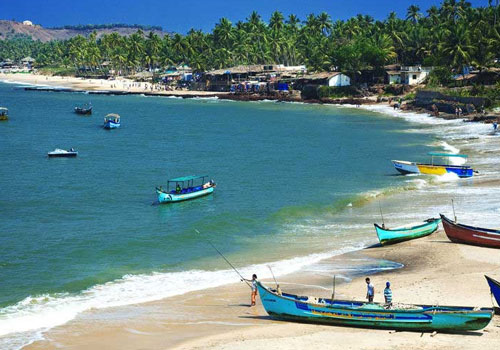 The Varca Beach Goa has made its name in among the popular beach destinations for tourists in Goa. The Varca Beach also called the Cavelossium Beach gives a glimpse of the traditional fishing villages in Goa. Thatched roof houses and wooden shacks adorn the place.

Historically it is inhabited by the Christian fishing folks of Goa. Prominent resorts in the Varca Beach are the Club Mahindra Varca Beach Resort, colonio Jose Menino and the Ramada Caravela Beach Resort. You can opt for lodging at the family houses as well.
Mobor Beach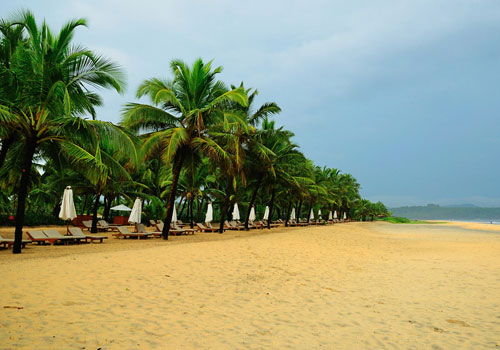 Mabor Beach GoaMobor is a small stretch of beach eleven kilometres south of Colva beach. The Beache is relatively isolated and there are few beach shacks here. Mobor has a fishing village with a small lagoon near the mouth of a river, and its fun to watch the seagulls that come to feast on the fish drying on the sand.
Scroll