Visit India
Canacona
Ceded to the Portuguese by the Raja of Sund in the treaty of 1791, Canacona district was among the last parts of the territory to be absorbed into the Novas Conquistas, and has retained a distinctly Hindu feel.

The area also boasts some of the state's most outstanding scenery. Set against a backdrop of the Jungle covered Sahyadri Hills (an extension of the Western Ghats Range), a string of pearl white coves and sweeping beaches scoop its indented coastline.
Panjim (Panaji)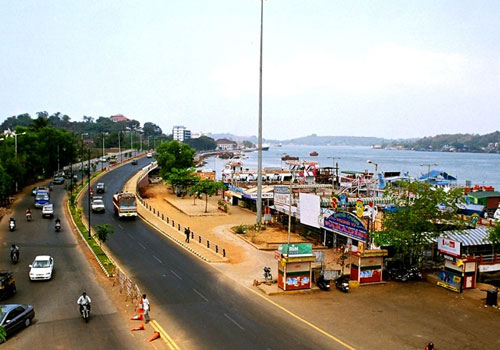 Called Panjim by the Portuguese, Panaji means "the land that does not flood". It is the state capital of Goa. Unlike many capital cities, Panaji has a distinct unhurried character. It is situated on the southern banks of the Mandovi River, which makes this town all the more charming.

Panaji Goa Typical of a Goan town, Panaji is built around a church facing a prominent square. The town has some beautiful Portuguese Baroque style buildings and enchanting old villas. The riverside, speckled with brightly whitewashed houses with wrought iron balconies, offers a fine view.
Vasco - da - Gama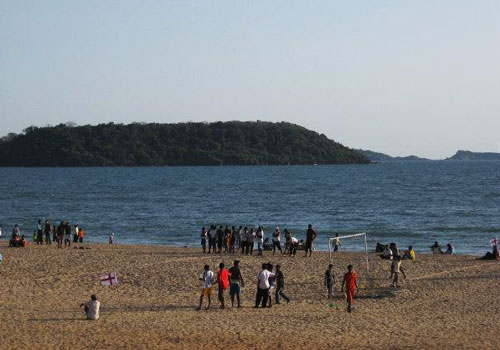 Vasco da Gama, 29-km by road southwest of Panjim, sits on the narrow western tip of the Marmagoa (also known as Mormugao) peninsula, overlooking the mouth of the Zuari River. Acquired by the Portuguese in 1543, this strategically important site was formerly among the busiest ports on India's west coast.
Margao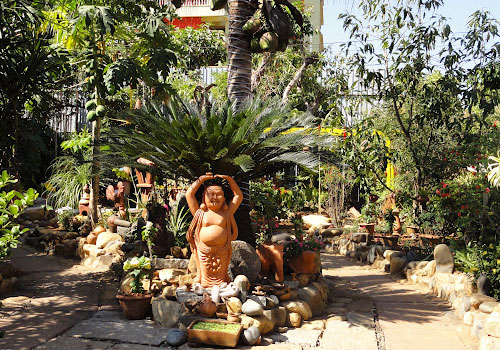 Margao is Goa's second largest town and a bustling commercial centre. Barely frequented by travelers, this central Goan town has an old-worldly charm about it because of its Old Portuguese churches, and fine country houses decked with dark rosewood furniture.

Surrounded by fertile farmland, the town has always been an important agricultural market, and was once a major religious centre, with dozens of wealthy temples and Dharamshalas- however; most of these were destroyed when the Portuguese adsorbed the area into their Novas Conquistas during the 17th century.
Mapusa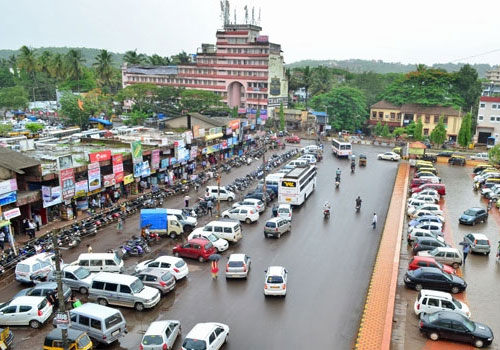 The ramshackle market town of Mapusa is the district headquarters of Bardez Taluka. If one arrives by road from Mumbai and plan to stay in one of the north Goan resorts, one can jump off the bus here and pick up a local service straight to the coast, rather than continue on to Panjim, 13-km south.
Scroll