Visit India
Kovalam Beach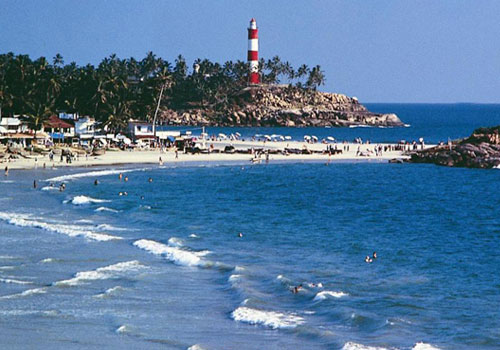 Looking around this sun-and-sand paradise, it's difficult to imagine that Kovalam was once just a pretty fishing village with a prettier beach. In Kovalam, as the hippies discovered this hidden jewel long ago, the tourists - and the locales - inhabit different universes.

The day-trippers from Thiruvananthapuram almost always climb the rocky promontory to Halcyon Castle, striding carefully for spectacular views of the sea, whereas trotters prefer to jaunt around the crescents, looking for an opportunity to cheer up a romantic evening.
Alappuzha Beach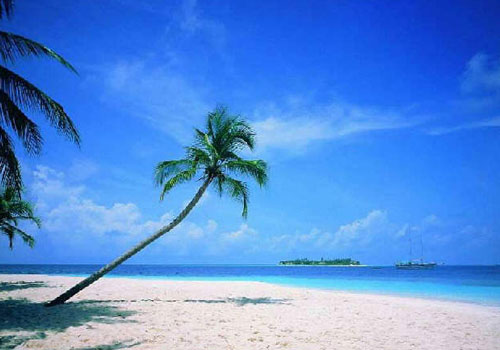 Alappuzha beach is quite a popular tourist spot, known to provide relaxation in the district of Alappuzha (Alleppey). Alappuzha's eternal motif, its sea, however remained as attractive as it was before and dangerous in equal measure - knocking angrily as it did during the tsunami of 26 December 2004, which eventually created a news stir, before shattering into white bubbles of penitence.

The pier, which extends into the sea here, is around 140 years old. Blessed with nature's green beauties such as lagoons, vast lakes and numerous fresh water rivers.
Varkala - Papanasham Beach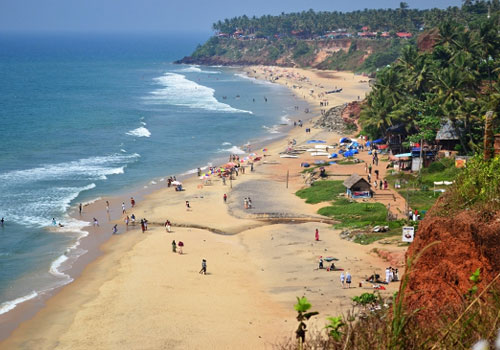 The crescent shaped beach is considered to be very sacred, as it is believed that one is absolved of his sin by taking a bath in the sea water here. This is the only place in southern Kerala where we can find cliffs adjacent to the Arabian sea. The red laterite cliffs along the beach enhances the beauty of the beach. There are numerous water spouts and spas on the sides of these cliffs.

Other important places to visit are Sivagiri Mutt, the final resting place of Sree Narayana Guru, one of the most illustrious spiritual leader and social reformer and Janardhana Swami Temple- The ancient shrine believed to be over 2000 years old is one of the holiest temples of Lord Vishnu.
Kappad Beach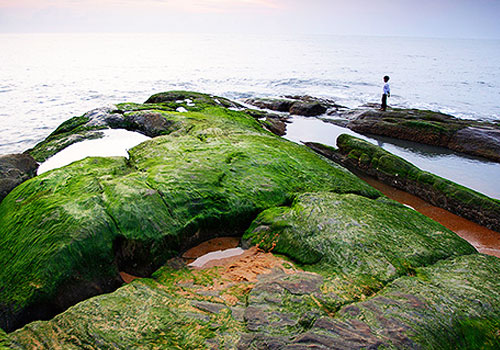 Kappad Beach Kerala16 kms from Kozhikode (Calicut) (Calicut), this is the historic beach where Vasco-da-Gama landed on the 27th of May 1498, with 170 men in three vessels. A monument on the beach commemorates this historic event.

The rock studded beach is locally known as Kappakadavu. An interesting feature of the landscape is the sprawling rock that protrudes into the sea. The temple on the rock is believed to be 800 years old.
Beypore Beach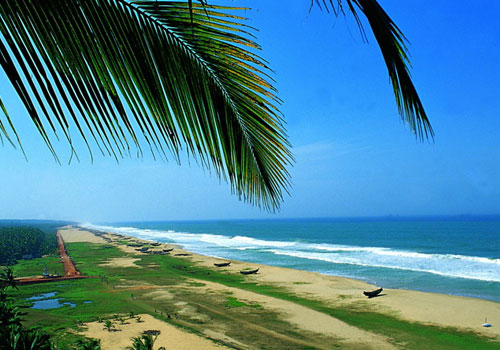 Beypore Beach10 km south of Kozhikode, located at the mouth of chliyar river, beypore, one of the prominent ports and fishing harbours of ancient kerala was an important trade and maritime centre.

Ancient by merchants from western asia, for its ship building industry. The boat building yard here is famous for the construction of the uru, the traditional arabian trading vessel
Cherai Beach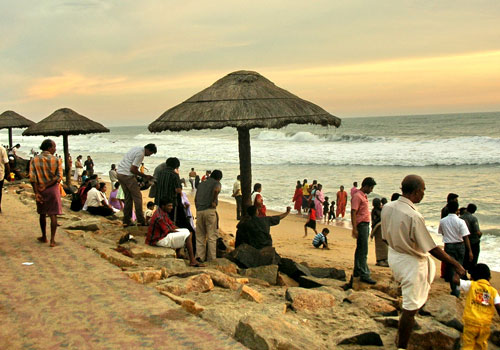 Cherai Beach 45 kms from ernakulam city, this lovely beach bordering vypeen island is ideal for swimming. Dolphins are occasionally seen here. A typical kerala village with paddy fields and coconut groves nearby is an added attraction.
Scroll